"Reaching the World with Love...One Song at a Time"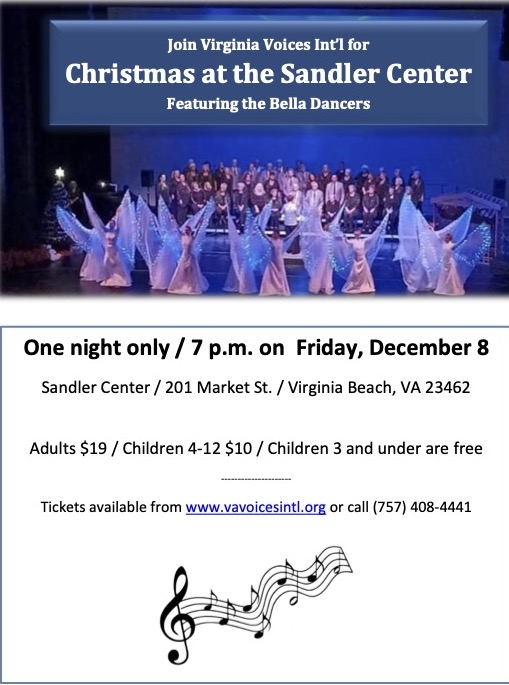 Virginia Voices International Takes Music to Communities Near and Far
At Virginia Voices International, a group of 75 singers from across Hampton Roads, music is their mission.
Begun in 2000, VVI performs patriotic, spiritual and popular tunes for audiences foreign and domestic, "reaching the world with love, one song at a time," according to Pastor and CEO Vicki Bohannon. 
All the singers are volunteers, but there are still costs to operate. One of those is the need for a new sound system to replace one two decades old. Queen of Virginia has chipped in $2,500 toward the $10,000 expense. "We are thrilled to help," says Randy Wright, a Queen of Virginia consultant whose wife Arlene is one of the voices at VVI. "This organization rehearses continually for their mission trips and travels throughout Virginia, the nation and overseas to share their talents. It's critical that they have a good sound system."
Pictured Above: Queen of Virginia Skill's Randy Wright presents a check to Virginia Voices International CEO Vicki Bohannon and her singers.
Virginia Voices International, a volunteer, non-profit organization, provides a bridge through music into realms of emotions we can scarcely describe, but respond to deeply.  We touch a diverse society with different cultural and ethnic backgrounds both domestically and internationally.  With a commitment to the world's peoples, we provide an experience that transcends the dimensions of reality and for  which there can be no substitute, music...
If you would like to make a Donation please click "Donate" below: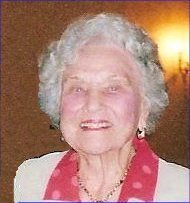 Each year, Virginia Voices International awards the Celia McKenney Whitehurst Scholarship to a high  school student or a school music/arts department.  The funds are intended to encourage continuing education  and training in the arts.  Scholarships are awarded annually for workshops, competitions, and instruments for  the student and/or the school.
2005 – Choral student – Green Run High School  
2006 – Band student – Kempsville High School  
2007 – Instruments – Green Run High School  
2008 – Sound Technician – Kellam High School  
2009 – Music Department – Atlantic Shores Christian School  
2010 – Summer Camp – Theatrix  
2011 – Camp Horizon – The Up Center  
2012  – Choral Department  – Landstown High School  
2013  – Michaela Bly  – Recent Works  
2015 – Katie Lape, for a child to go to camp, sponsored by the Up Center – See Photo:  
2016 – James Ellis, a member of Virginia Voices International – See Photo:  
2017  –  Katie Lape, Kempsville Middle School Music Teacher to complete their fund raising

Virginia Voices International depends on Fund Raisers to fund the many international trips throughout the world.
Look at the various events we have hosted.
CEO Statement
       As a co-founder and CEO of Virginia Voices International, I stand in wonder and awe at the amazing ways God  has worked in this organization.  God prepared my heart to do His will over a fifty years period while he was also working on the hearts of the first twelve members of Virginia Voices.  A love of God's harmonious music is  what drew the original members together and now binds together close to a hundred voices. 
      We all believe  music is the universal language and through music we can "reach the world with love one song at a time."  This  is the chord from which we find our strength to persevere.  Hearing God's call we will deliver His word as we  travel both in the United States and internationally.  God continues to send us as an answer to the call of many  missionary groups.  Our prayer is God will use us in ways He can only imagine.
Mary Lyon Camper - Music Director
     Five smooth stones, a sling and a prayer – that's all the shepherd, David had when he answered God's call.  Stepping into the valley to face the giant Goliath, he served as an instrument to conquer the Godless Philistines. 
     In 2002, much like David, with a seemingly overwhelming challenge and limited resources, Virginia Voices  International also set forth to answer God's call.  Propelled by a vision to fulfill the great commission, VVI  forged into a troubled world armed with a universal language - music.  Broadway, Patriotic and Inspirational  songs were our stones - a boom box was our sling - and like David, prayer and dependence on God served to  encourage and empower us in our quest. 
      As an ecumenical movement with a diverse membership from over 20 churches, we have grown in number  and have traveled extensively during the last ten years, performing and serving in a variety of domestic and  international venues. Partnerships with others have helped facilitate our ministry and multiply our effect. A  number of years ago, Marian Manor, a local retirement facility, opened its doors to us for our Monday evening  rehearsals. In 2005 we began working with Global Missions Project, a Georgia based music ministry with like  goals and extensive connections. Since then, GMP has facilitated mission opportunities that we could never  have imagined, in places like Russia, Scotland and Las Vegas.  
      Our commitment is to answer God's call to go wherever He sends us. If you enjoy singing, adventure and  excitement, and the satisfaction of serving, please come join us and experience the joy found in saying "Yes  Lord," as we move wherever He leads.
Contact Information:
Virginia Voices International
P.O. Box 8812
Virginia Beach, VA.  23450
E-mail:  vicki2016@cox.net